I have a new Windows 10 64 bit laptop onto which I am attempting to install iCloud and Quicktime. I have downloaded the latest versions for Windows from Apple but both fail on the install.
iCloud install fails with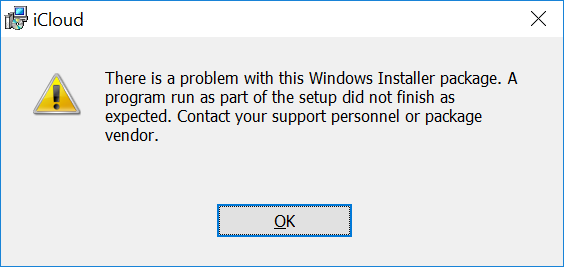 Quicktime fails with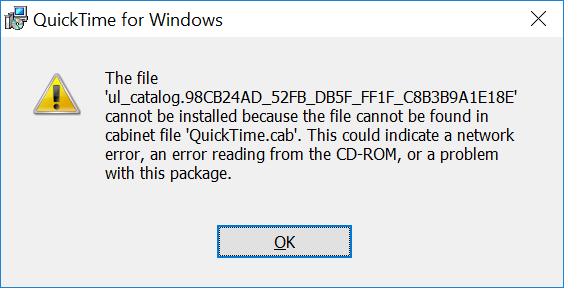 I have applied all the latest Windows updates.