Is there any macro available to replicate a Rule of Conditional Formatting?
Let's say currently I got 3 rules in a selection/workbook, how can I replicate the first rule (green background with yellow font, or whatever) and become the 4th rule?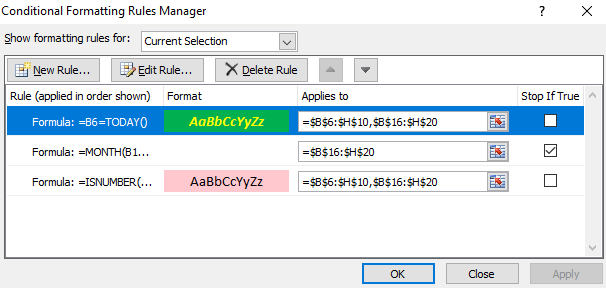 Or in another word, use macro to read the Conditional Formatting Rules, and create a new Rule? Any ideas?
Thank you.