I'm trying to enhance a calendar developed by some experts.
This is what I have so far. The Excel generates calendars based on value selected in A1.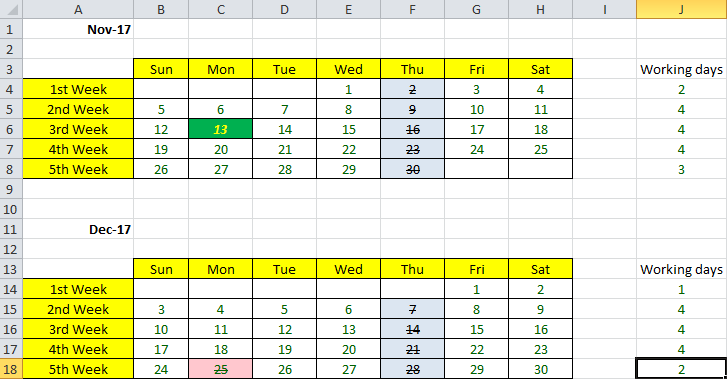 But I got one issue, pls check formula of
J18
, the formula returns
3
for total working days, which exclude the Public Holidays and Off Days.
My problem comes in if I accidentally entered 25 Dec 17 into the worksheet: Off Days. Then the formula in J18 returns as 2, which is incorrect (because 25 Dec 17 was double-counted).
Can anyone advise what need to adjust?
Thank you.
Costs.xlsx