Hi,
In the font dropdown of Word several fonts show extraneous characters.  
Need help to suppress or to delete these from the font file names.
Have tried to look at the properties of the fonts, as well as a few other things I could reach.
Any ideas?
Seems to show only in Office programs:
Wordpad - no
Excel - yes
Notepad - no
Outlook - yes
Word - yes.
Illustration attached.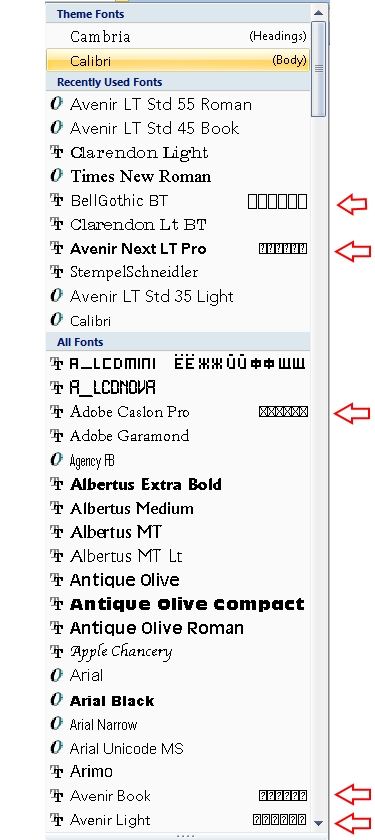 Thanks!
OT