We just purchases AWS Direct Connect services through Comcast. We have quite a few virtual servers hosted using AWS and EC2. The problem is that our entire team is completely confounded by the instructions provided by AWS to establish the connection. I know we have to initially establish a connection. This has been done.
Next, we have to establish a connection gateway. I think I did that right. The console says it is available.
Finally, I have to create a virtual interface. I am pretty certain it needs to be a public virtual interface, because we need to access AWS and EC2 through it. However, that is where we get lost.  Below is the screen I see.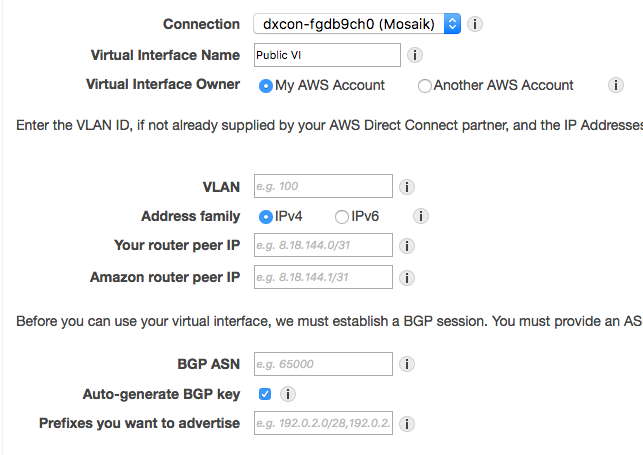 I'm not sure what to put under my Router Peer ID or the Amazon Router Pear ID. I certainly don't know what I am supposed to enter for the BGP ASN, or how to get that.
Any help would be greatly appreciated.