Or that's what I think the issue is. When using Excel I see this message. The file is stored on my OneDrive account.

When I try and log into 365 to satiate the nag screen with my Office 365 accouint, from which this version of Office Premium was downloaded and installed, I get this message.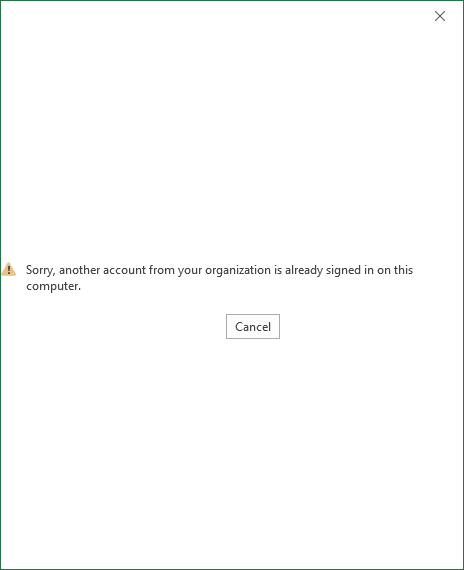 I can access the OneDrive account perfectly otherwise.
What's the solution?