Hello,
Other than inserting an image, is there a way to fill a range of cells with a textured color in Excel (2010)?
The following screenshot (from a website) shows three shades of textured background: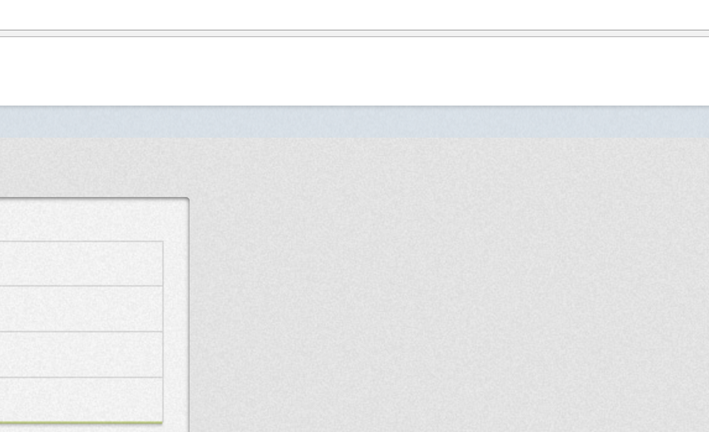 (Edit: this image is about twice as large as the screenshot and thus appears more coarse than the original.)
Is there a way to get a similar texturing effect for a range of cells in Excel?
The regular fill options include a couple of effects: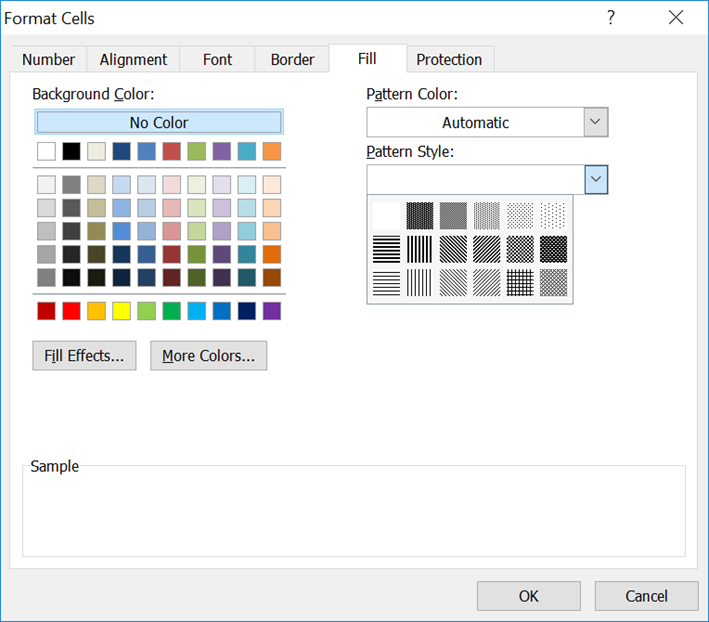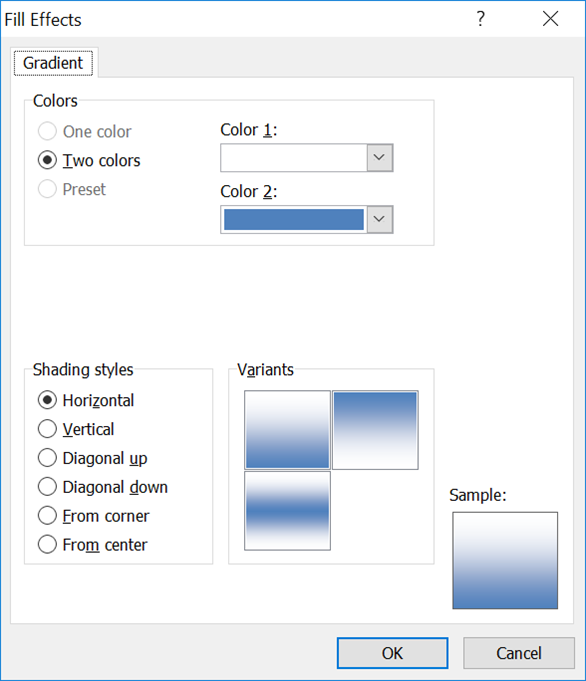 ...but is there another setting or method to create a texture similar to that shown above?
Thanks