I had this question after viewing
How to get the INDIRECT function and an R1C1 notation for entire column?
.
please see attached file.   because it uses the column A for counting non blank cells.
now if my Order ID title gets moved to column E.  the formula below works. but it has a problem.  when i have less rows with data in column A. then the named range leaves out cells.  i need help with making the column used in COUNTA(Sheet1!$A:$A) also dynamic.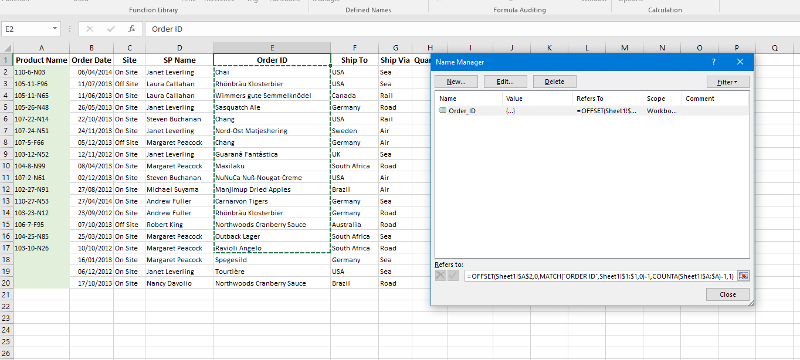 =OFFSET(Sheet1!$A$2,0,MATC
H("ORDER ID",Sheet1!$1:$1,0)-1,COUN
TA(Sheet1!
$A:$A)-1,1
)
EE.xlsx