Hi,
I have several smart phone users whose exchange accounts fail to sync email/contact/schedule with exchange server 2010 running on SBS2011. A few days ago, I had to repair Exchange database after it was corrupted and I am afraid that this problem started after it was repaired.
After that incident, there are 4 smart phone users whose phone stopped receiving/sychronizing emails from exchange server. But these users Outlook runs just fine.
So far I tried to remove their phones from Exchange Mgmt Mobile Device window, removed Exchange Account from their smart phones and added exchange account again, but it fails to show any emails on the phone.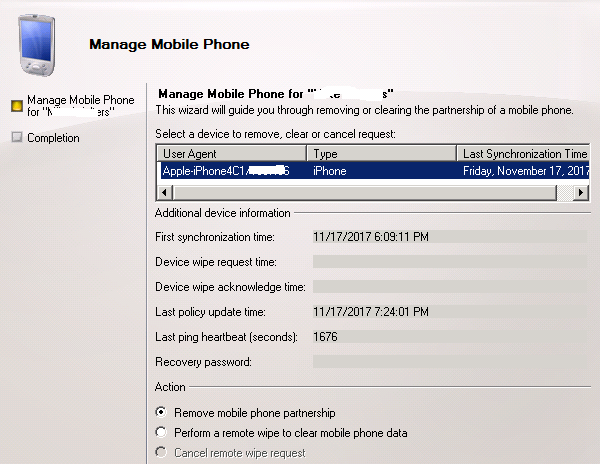 When I added exchange account on their phones, I did not receive any error messages. But it simply does not show any emails after after 7 hours.
I like to avoid the situation where I have to remove (and re-create) their mailbox in Exchange server.
What do you suggest?
Thanks.