I am new at writing Web pages.
I have downloaded Blue Griffon 3 as a tool to make an HTML5 web page.
When I try to save the page (only one page), I get an error saying "please enter a title for the current page ?" as shown below.
I can't see how to do this !!
Any suggestions please ?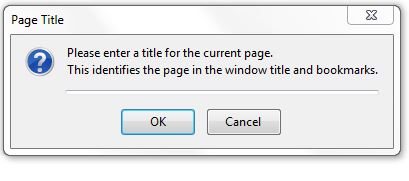 Thanks,
Roger