I've been using the same email addresses on the same computer with Outlook 2013 for years. My email addresses are/were thru Verizon.
Within the last year AOL bought the emails from Verizon. For a period of time the emails worked with the same Outlook settings as they had before AOL made the purchase. Recently AOL stopped supporting the old setting and I revised my accounts to the new setting. Everything worked fine for a couple weeks but every once in a while I'd get this popup for each of the two accounts.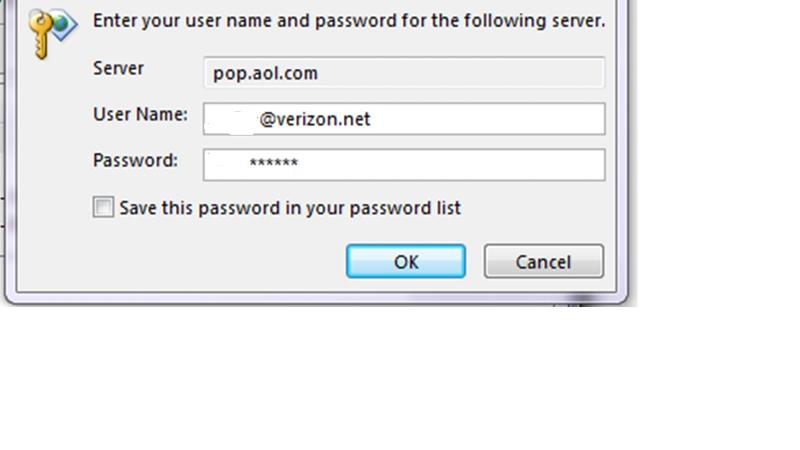 I am at my computer all day for my work. In prior years I would get this popup rarely and when I did get it, it was usually because Verizon was having email issues.
Now, I get this popup for both email accounts I have routed to this computers Outlook.
The email address is not having issues. I can get and receive emails to the same accounts on my phone without issue. I have re-entered the password and checked the "Save this password in your password list" dozens of times with no resolution.
Today was the worst it's been. I have my email set to 'Send Receive' every ten minutes and this popup seemed to appear for both accounts every time the send/receive was invoked. Even when I confirm the password and click the 'Save password' box Outlook will not retrieve my email. I get a send/receive error.
Anyone having similar issues or know what is causing this and how to resolve?