I got a series of questions and thank for some experts I managed to solve all of them.
But now I got a new requirement to calculate the "working days" not only limited to a particular month, but this time to allow cross month calculation.
Please check the sheet "Calendar (Expected)" for what I try to achieve.
Current: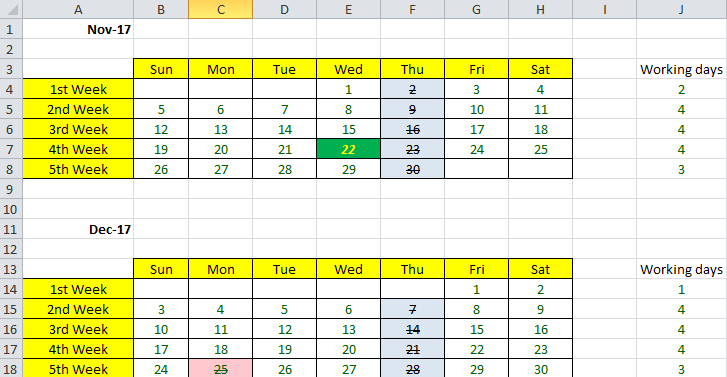 Expected: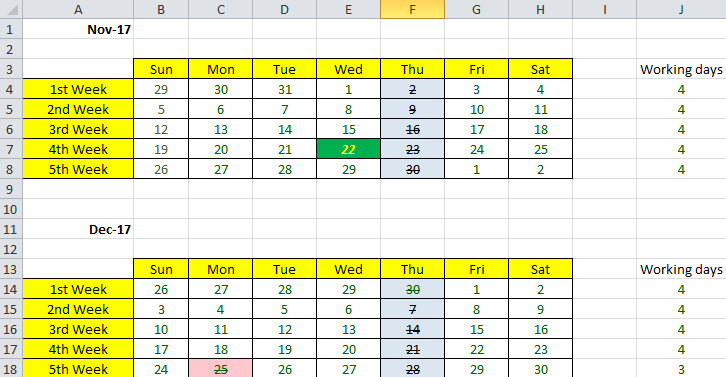 Thank you.
Costs.xlsx