Hello,
Is there a way to remove multiple hyperlinks from a Word document without changing any other formatting?
The attached Word file contains the first chapter of Genesis (KJV) copy/pasted from an .epub file as it is displayed in the File Preview window of Calibre e-book Editor (
https://manual.calibre-ebook.com/edit.html
).
The pasted text contains multiple hyperlinks, each of which is colored light blue and accompanied by a small superscript footnote marker as shown above the horizontal bar here: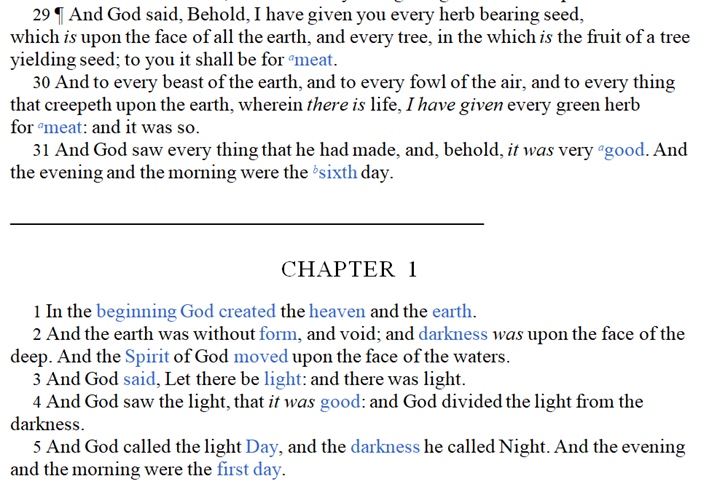 The superscripts can easily be removed using the Find & Replace box (as shown below the bar), and of course, the font color is easy to change. However, making those changes obviously does not remove the hyperlinks.
Can the Find & Replace box also be used  in some way to remove the hyperlinks? If not, is there another way to do it aside from changing them one-at-a-time?
Thanks
Genesis-CHAPTER-1.docx