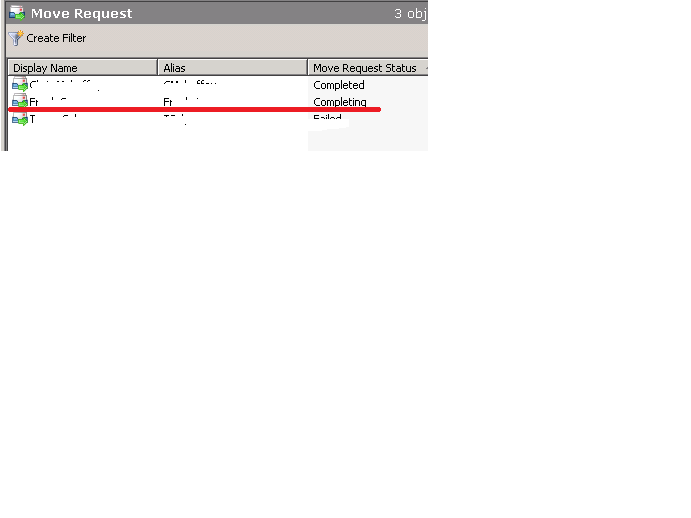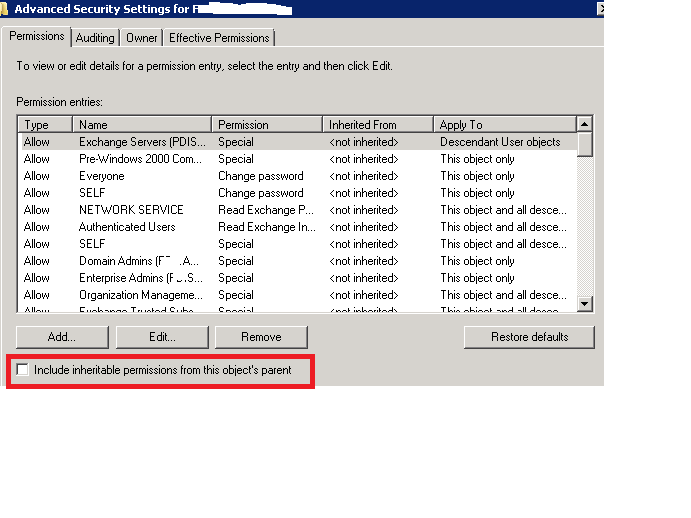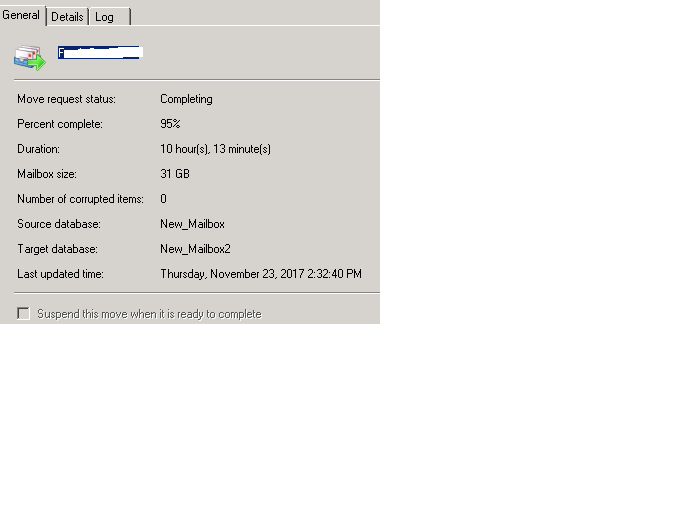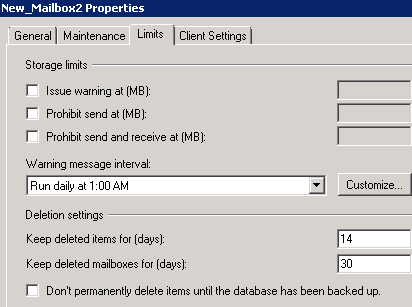 Hi,  
 I started moving this mailbox (31GB) at 11/22/2017 11:45:39PM from one mailbox database to a new mailbox database and it has been stuck at 95% since 8AM 11/23/2017 according to the log file (please see attached Mailbox Move Log file).  Since it is now 2:30PM, I assume that it has been stuck at 95% several hours. I googled the subject and found the article that suggests - open Activie Directory Users and Computers/Right Click the User account/Properties/Securit
y Tab/Advanced and then check the box next to Include inheritable permissions from this objects parents.
So I checked the box and applied.
Should I continue to wait or should I take some additional action?
I moved a few other smaller mailboxes (2GB - 15GB) and they completed successfully and there are a plenty of space
Mailbox-Move-Log.txt