Hello,
Is there a way to modify the Recent Workbook list in Excel (2010) so that only the filename is displayed (ie not the directory) for each file?
The following four screenshots are from Google images and, I think, correctly display the Recent Workbook list (File > Recent or File > Open) as it appeared in the Excel version listed:
Excel 2007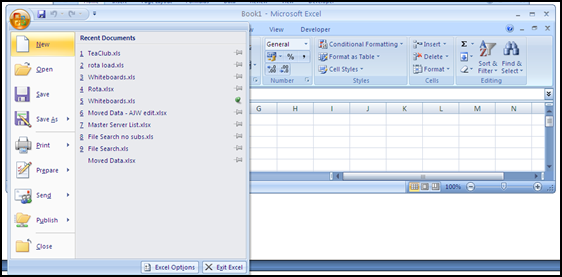 Excel 2010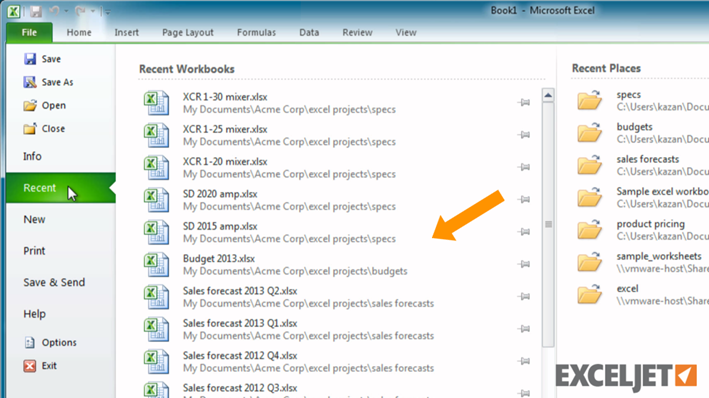 Excel 2013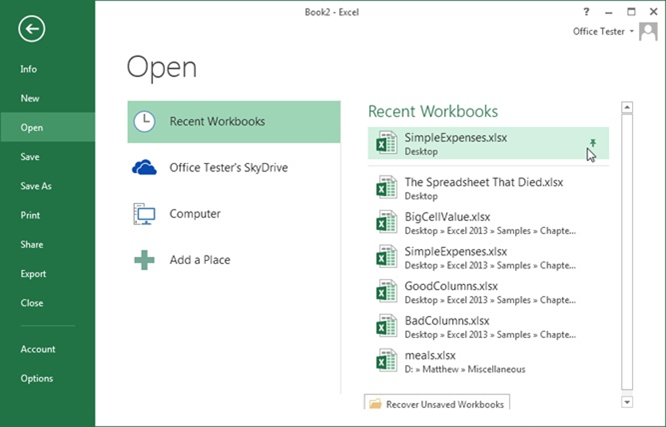 Excel 2016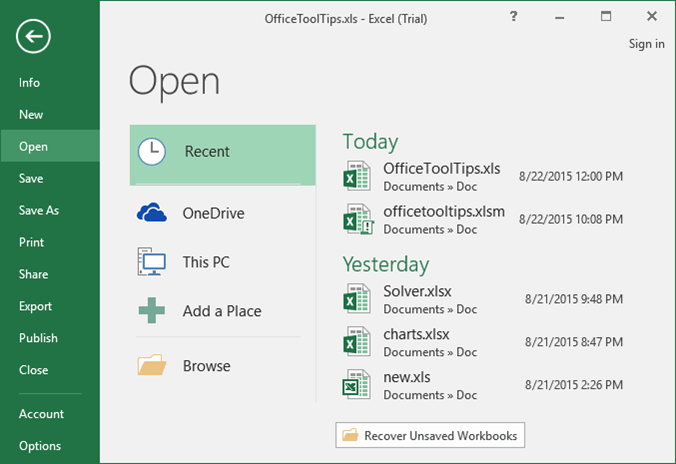 As shown above, the Recent Document list (for version 2007 and earlier) displayed as a single line for each file and did not include a second line showing the directory as became the format beginning with Office 2010.
I suspect this change came about, like many others, as part of Microsoft's efforts to make their application interfaces more compatible with touchscreens. However, in addition to being superfluous (since a file's directory can easily be seen by mousing over the filename), it was not a positive change (imo) for mouse users because it lessens the efficient utilization of screen space.
Is there a way, using VBA or some other means (eg AutoHotkey), to eliminate the directory lines and display a more compact list of recent files as in the past?
By the way, I continue to use Office 2010 (for several reasons similar to the above) so that is the version I am particularly interested in.
Thanks