I have a database server that is used a lot through each day. This server was originally setup by the vendor of the database program. This server has 1 pagefile.sys on the C: Drive and a different page file.sys on the D: Drive. The problem is that I am running out of space on the D: Drive.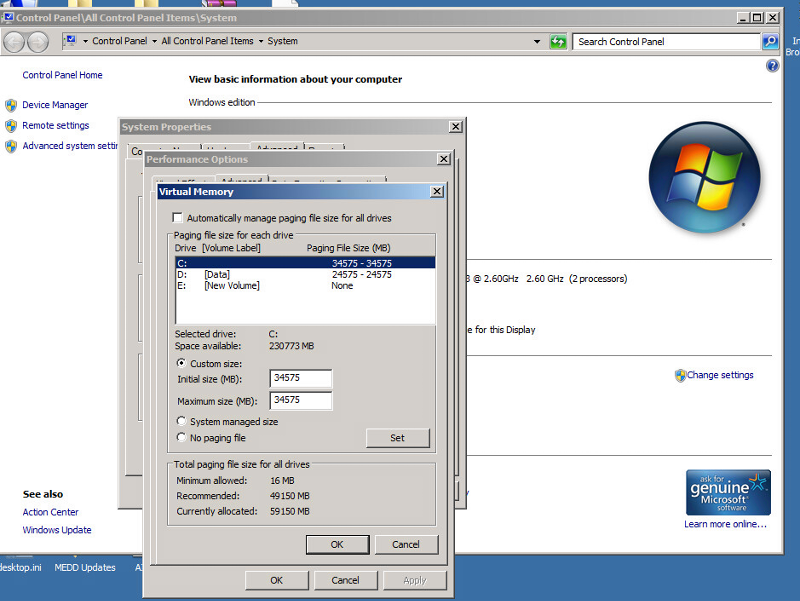 I did free up around 5 GB on the D: Drive this moirning; but, as you can see it there is more than enough room on teh C: Drive. I wonder if there is a way to just have 1 pagefile.sys for the C: Drive? Or what else are my other options?
Before today, tehre was 17 GB of free space on teh D: Driove this morning there was 55 MB.