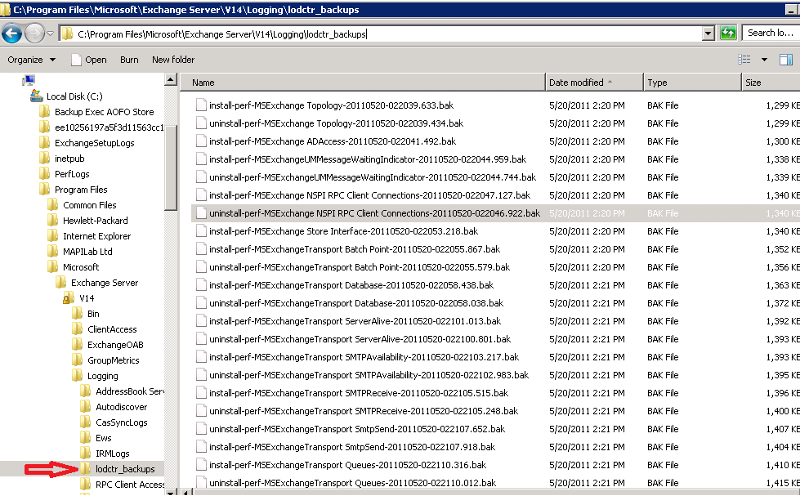 Hi,
I have SBS2011/Exchange 2010 and am doing some clean up in OS hard drive(C drive).
I noticed that there are bunch of old files C:\Program Files\Microsoft\Exchange Server\V14\Logging\lodctr_
backups folder dated from 2011 thru 2013 and they are taking up over 3GB of space on C drive.
Do I need to keep any of these files?
I set up this server around 2011 and I probably updated Exchange server once or twice in year 2003.
Thanks.