I made a list in SP using columns. It had a quick launch on the left. This was SP 3.0. It seemed finished, but when I closed the company web and clicked on the Referrals list, it didn't show any columns. The information is in the custom site page.
Here is an example of how it should look:

The referrals list with the columns gone:

The settings page showing the info still there: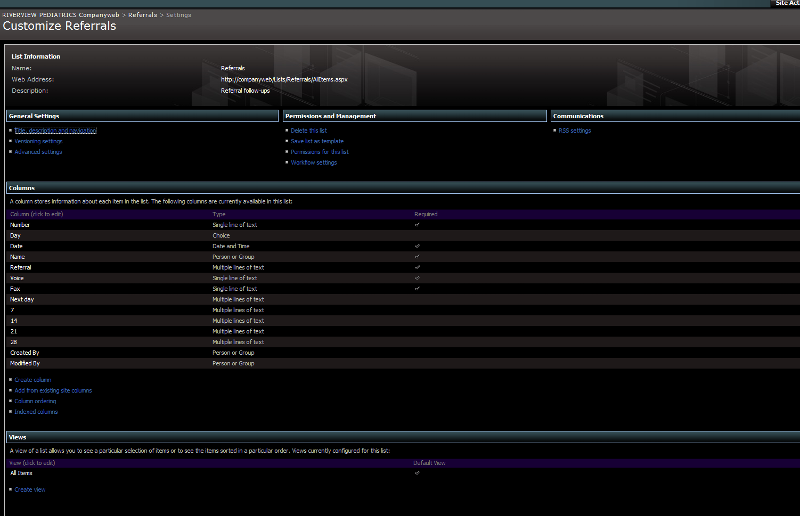 Thanks.