My question will be very easy to understand, if you look at the diagram.
I have two tables in my word document. Table 1 has only two rows.
Table 2 has six rows.
I would like to have Macro that will copy text with its formating from from the first cell in Row 2, 3, 5 and 6 of Table 2 to the first cell in Row 2 of the First Table. The text from different cells in Table 2 will be pasted one below the other with manual line breaks.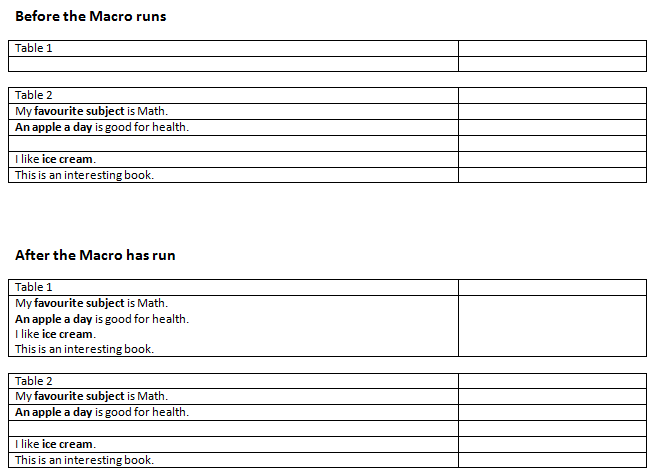 Thank you for your help.