I had this question after viewing
VBA Code to Copy and past text from multiple cells in one table to single cell in a different table
.
The question I am asking will be very easy to understand if you look at the
image
included which shows data in two tables with data after the macro I need runs.
Basically I have two tables in a word document, each with two colums. Column 1 of
Table 2
has some
Titles
, and Column 2 has
Data.
However, for some Titles there is no data in Column 2.
I would like the macro to copy both Title (from Column 1) and corresponding data from Colum 2, to a single row (Row 2) in Table 2, but only for thoses rows in Table 2 where there is some data in Column 2. That
is those rows which only have a Title but not any data in Column 2 will not be copied to the row 2 of Table 1.

The data from the rows in Table 2 will be put in row 2 of Table 1, with a manual line break, but preserving the formating of the data.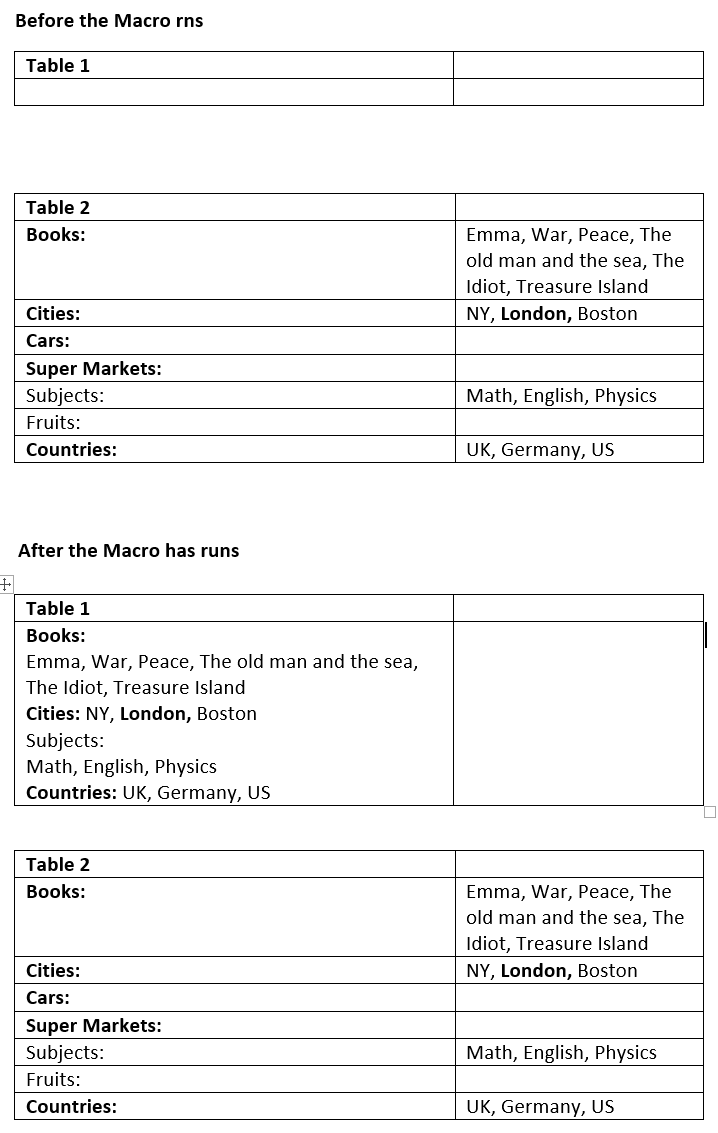 For the sake of simplicity I have put only 8 Rows in Table 2. My actual Table 2 can have many more rows than this.
Thank you for your help.