I need some advice for a network redesign and firewall project I will be working on soon, and this will be my first major network change and I don't want to do it wrong.
We currently have a mix of DHCP servers and Sonicwall TZ 300 firewalls that handle DHCP services at our various locations. A few years ago, consultants setup the network with Class C IP addresses and we are running out of IP addresses (99% used) at 2 of our main sites. We cannot add any new devices, and so I have been asked to change our network to have more available for current and future use. A few months ago I tried to change the scope at one site, but for some reason those changes knock out all ISP connections at all sites, so I reverted back to the old IPs.
I've made a diagram of what we have and the changes I would like to perform: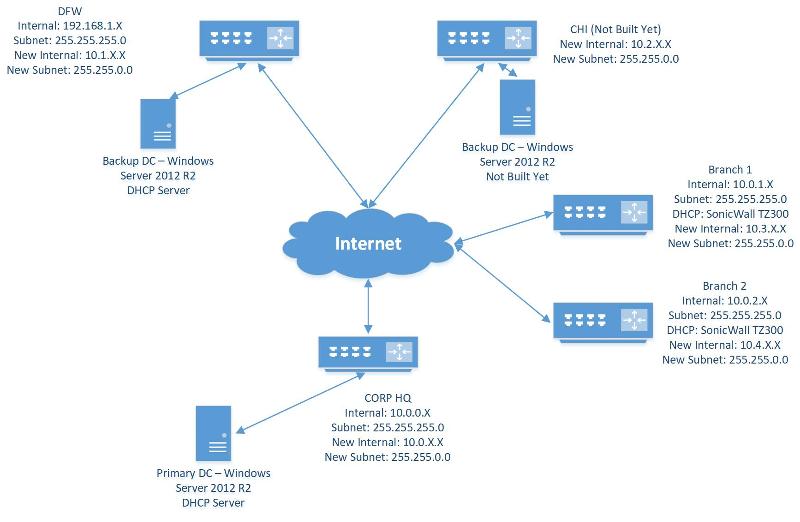 Does this seem to be the best way to change IP addresses at our sites, and what could of happened on our SonicWalls when I tried to change our scope and lost Internet connectivity at all sites? Also, what would be the best way to handle DHCP at our branch offices?
Thanks in advance!!!