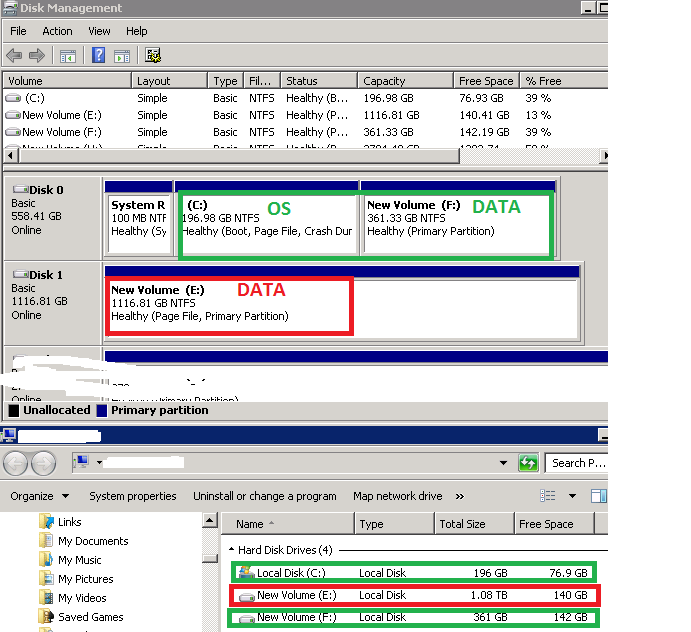 Hi,  
 I like to try Migrating a Physical SBS2011 to Hyper-V  VM using Windows Server Backup. So far what I gathered from the various postings on this job is this:
(1) Do a complete backup of SBS2011 on an external USB hard drive.
(2) Create a Virtual Machine with same CPU count, RAM and HD space bigger than current size.
(3) Start the VM with SBS2011.iso.
(4) On Installation screen, choose "Repair your computer".
(5) ON "System Recovery Options" window, choose "Restore your computer using a system image that you created earlier".
(6) From "Select a system image back" screen, somehow point to the external USB hard drive.
(7) On "Choose additional Restore Options" window, make additional adjustments necessary.
(8) Click [Finish].
I got this information from this link:
http://blog.ronnypot.nl/?p=615
Before I proceed, I have questions.
Q1) I have been doing Windows Server backup on a external USB hard drive for years. Can I use current external USB backup drive or should I make a separate complete backup on another external USB HD?
Q2) How do I make USB hard drive - (that I created in Step (1) -  show up in Step (6)
Q3) Current physical SBS2011 has completely different hardware than new Hyper-V server. Having said that, what adjustment should I make in Step (7)?
Q4) As seen on Disk Mgmt screenshot, I have three drive letters. C & F are from same hard drive and E is on another hard drive in RAID system. If I allocate 2TB of hard drive space for this VM, would Hyper-V server automatically created three partitions and divide up the space proportionally so that I have C, E and F drives?
Q5) Regarding backing up SBS2011, can I create a share on Hyper-V server and back up SBS2011 directly to the shared folder across the network and somehow point to the share folder in Step (6)? Current SBS2011 is on the same network as new Hyper-V server.
Thanks for you help.