I am having trouble running a sysprep on windows 10 computer and wondering if someone can help.
Its a brand new windows 10 computer (dell optiplex) and after i run all the windows updates and install some standard apps it wont let me sysprep it. I tested the sysprep before doing all that and it worked but not working after.
This is the error i'm seeing when i try to sysprep: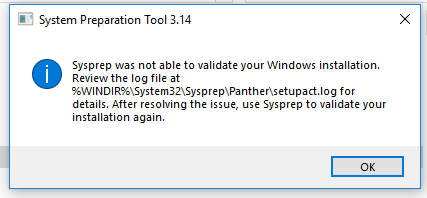 and attached is the file it is referencing.
setupact.log