On trying to fetch
Application Usage Report
from
Citrix Delivery Services Console
I am getting the following error-
"
The selected database is not a Resource Manager summary database
"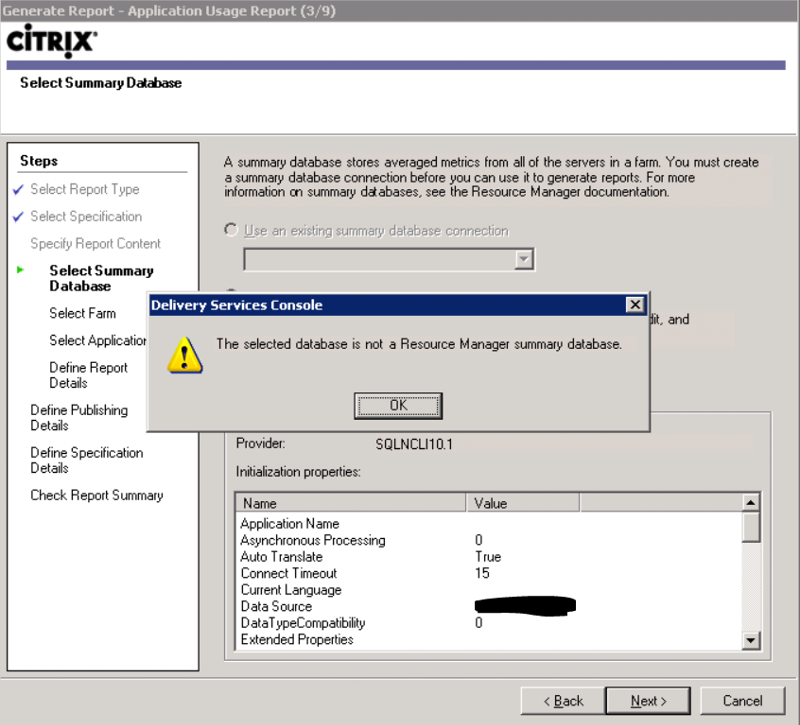 The Summary database is configured in SQL Server 2008 R2 and DSN has already been created with the name "
rmsummarydatabase
". The Summary Database connection is happening properly.
Summary Database Configuration is showing the following -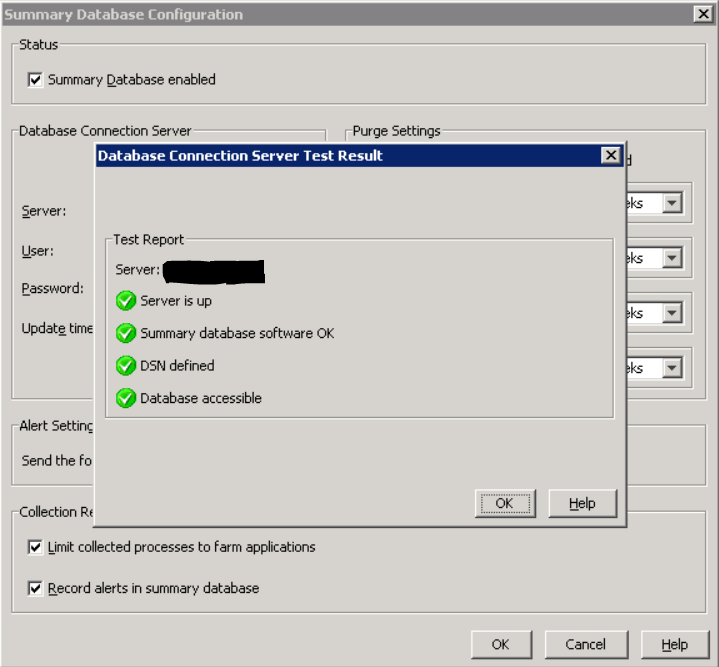 Need your help to resolve this issue so that I can generate Reports.