I have a Cisco RV042G that I configured Group VPN through with the following settings per my screenshot and under Advanced, also have Keep-Alive, NetBIOS Broadcast, and NAT Traversal all checked.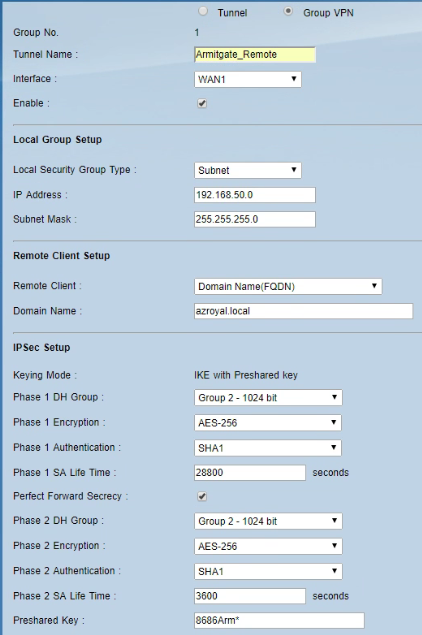 In ShrewSoft's VPN client, I have everything matching and I've triple-verified as well as followed multiple online links. For some reason when I connect, I get the tunnel enabled but can't do anything on the Remote LAN. All I get is failed security associations and I have no idea why.
Anybody have any recommendations?