I had this question after viewing
VBA Code to copy Text from different rows in one table to a single row in a different table
.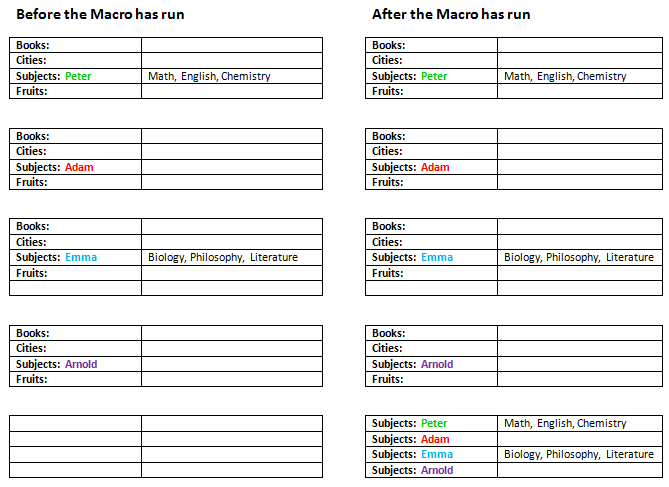 The goal I need for the macro I need will be very easy to understand if you look at the diagram provided with this question.
The left half of the diagram shows how 5 tables look in my Word document. The right half of the diagram I would like the tables to look after the macro has done its job.
Bascially I have 5 tables in a Word Document. The first 4 tables have data in some rows and columns and some rows do not have any data in column 2. At the bottom of the document I have the 5th which does not have any data before the Macro Runs. I would like my Macro to copy data
from both first and second column
of the third row
from Table 1 to Table 4
to
Table 5.