I've been asked to add functionality to my existing db. I want to be able to gives students 5 % credit discount when they buy blocks of ten credits every month when they the parents of existing student recommend a new student and the student joins and for as long as the new student stays.
I didn't really want a new table of the parents so how is the best way to achieve this goal. Ive embedded the relationship diagram and I guess it revolves around the student and payment table.
They can make more than one recommendation and receive multiple discounts for each student they bring that stays even if that means we owe them money.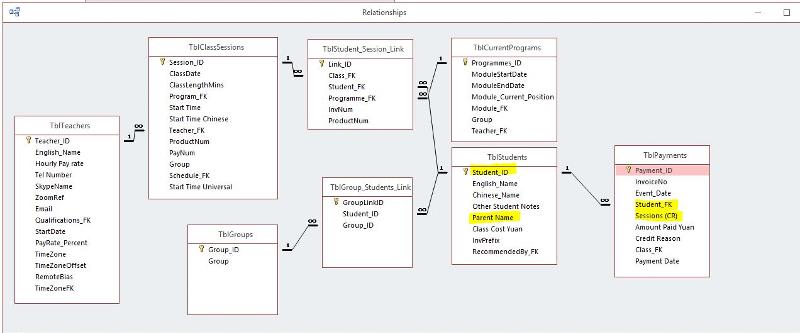 Not sure if this is a good way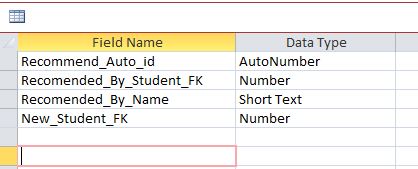 I have to count up the number of recommendations somehow