Hi,
I want to convert text file in to datatable which is required particular highlighted value.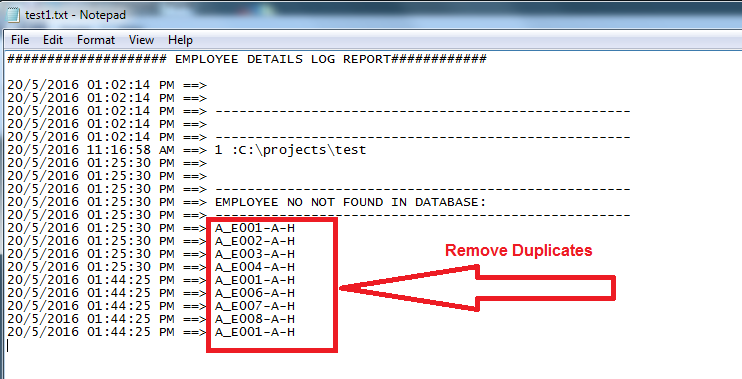 The above text file, i just want to convert into datatable.
i want to fetch only highlighted square values and remove duplicates then stored in to datatable.
Note : I need pnly highlighted portion data and want to remove remaining all..
Ho to get those data as datatable..?