HI Experts.
I've just added another domain to our Exchange server.
I've noticed that the original Default Email address policy is set as
TYPE: SMTP, ADDRESS FORMAT: @internalDomain.local
I've setup another email address in the default Policy as suggested by the dialog box.
TYPE: smtp, ADDRESS FORMAT: alias@ExternalDomain.co.uk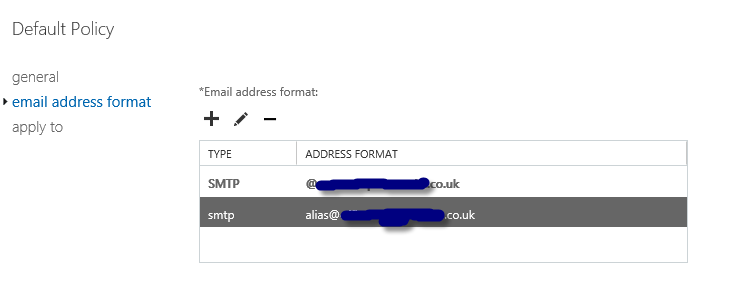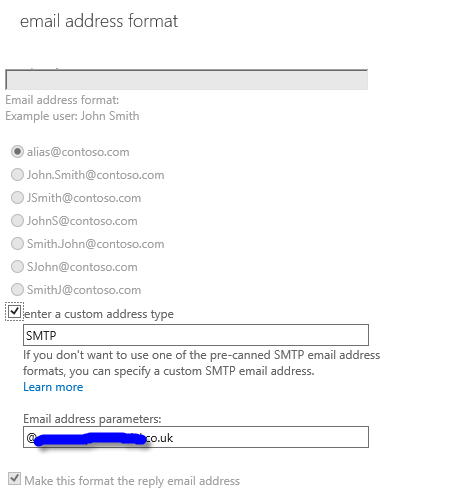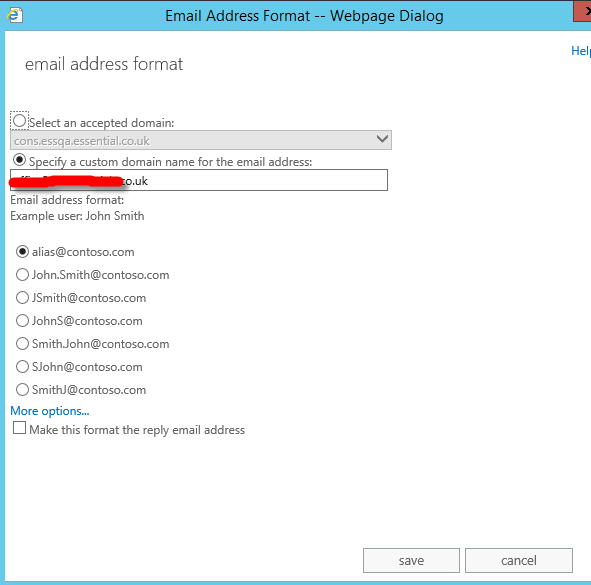 So, should I used alias@domain or just @domain?
Whats the difference?!
Many thanks
John