Hello,
I was imported FindIT Network Probe package to a VM.
Follow up Easey setup guide, I accessed to Device Credential to entered devices, after click Apply botton the popup said "All devices have valid credential ", but at the Topology/Inventory of Discovery nothing appear.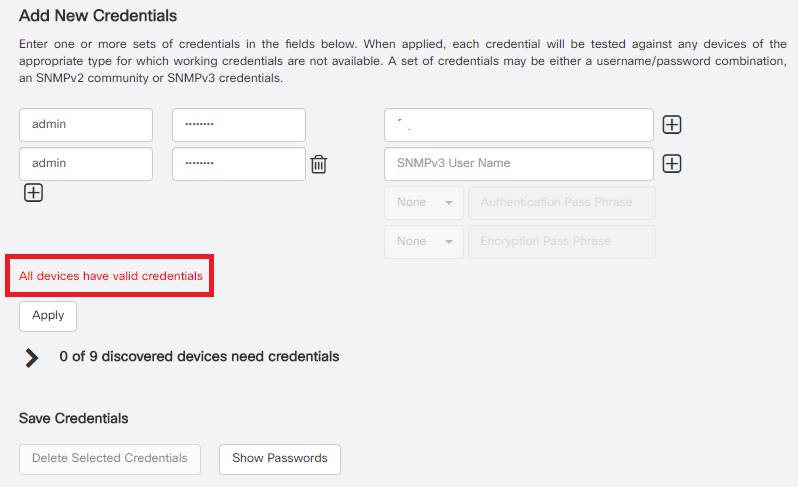 Anyone help me find the problem ?
Thank you !