Hello,
I just created an offline Media ISO. so far looks like the media is installing, but I wanted to know what this means (I have installing pc disconnected from network).
The remote connection error: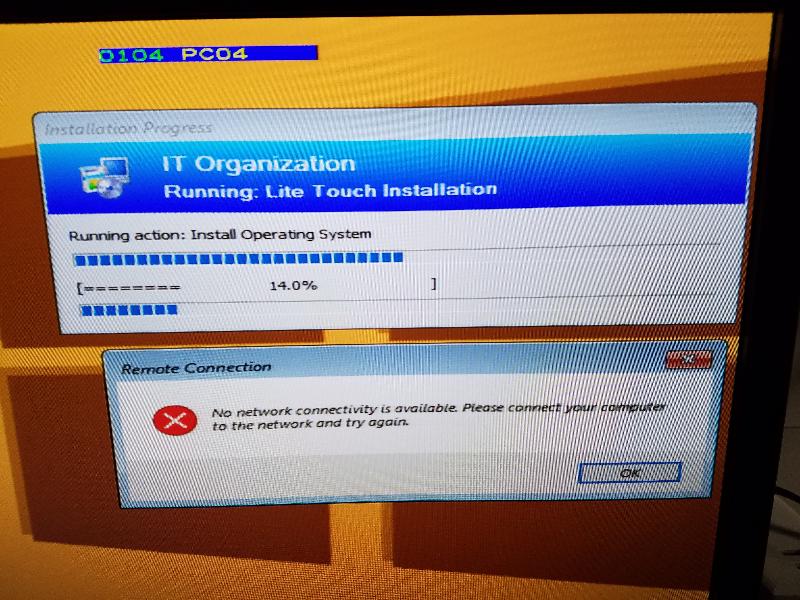 Right now no biggie, but I just want to make sure I am not missing something with this error coming up, I do not need network either.