I have 3 servers for this scenario. webserver1, newwebserver, sqlserver.
webserver1 uses SQLserver 2008 R2 for SQL Reporting Services
newwebserver uses SQLserver 2012 R2 for SQL Reporting Services
sqlserver uses SQLserver 2008R2.
webserver1 have been connected for SQL Reporting services to sqlserver.
Today, we tried to add newwebserver for SQL Reporting service to sqlserver, and for some reason it screw our current webserver1 SQL REporting services.
I need to be able to reconnect my webserver1 via SQL reporting services with my sqlserver. I have the "SWL REport key.snk" and password that was originale used to create this service. i have been trying to restore and error below.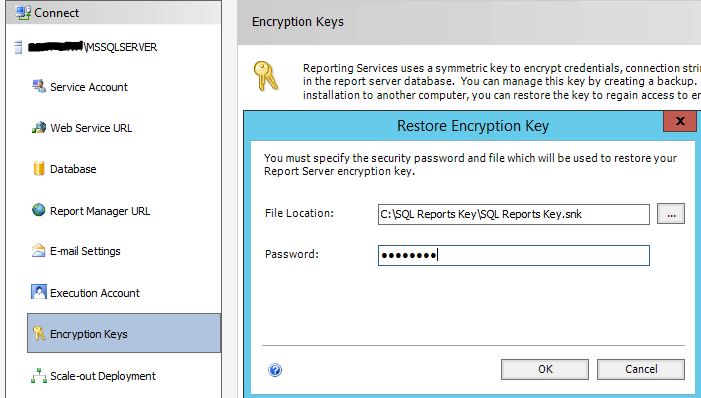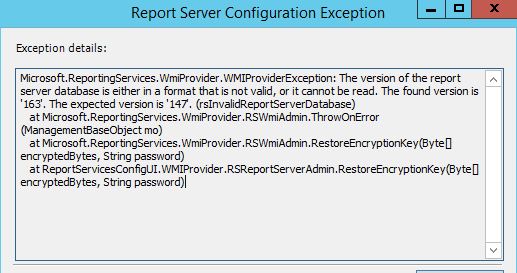 i need to be able to reconnect back. I already disconnect newwebserver, but i believe it is still connected for some reason. what i can do to reconnect back to ReportServer database.