We have Group Policy configured to manage Windows Updates for the variety of Windows 7 and 10 Enterprise machines in our domain. One of the big complaints from the Windows 10 users is that when updates are installed it forces a reboot of the machine whether they want to or not. Since some users have
laptops
, they bring them in on Thursday mornings, fire them up and begin working only to find later that mandatory updates have been installed and the system will reboot in X minutes with no option to postpone. This is a big annoyance especially when there are trying to begin a busy work day.
I have attached the configuration of the Windows Updates group policy. You'll have to click it to make it readable.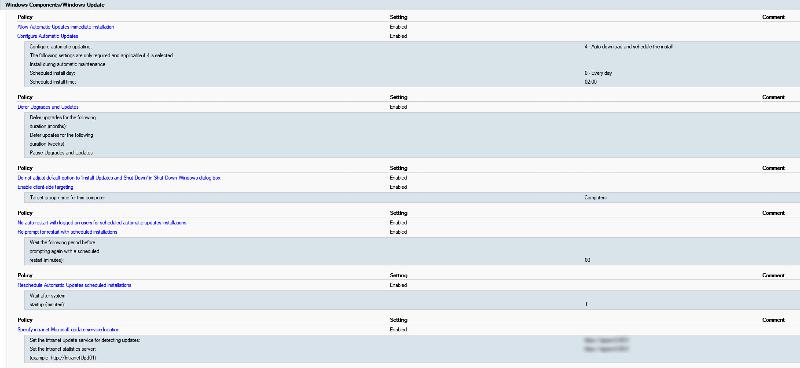 Looking at it, it seems like Windows 10 ignores some of these settings altogether and makes everything mandatory regardless. If this is the case, would there be a way to reschedule the installation for
Friday
mornings somehow? I honestly don't know why it picks Thursdays. In an ideal world, I would like Windows 10 updates to occur on Fridays
AND
give the user the option to defer the reboot rather than making it mandatory and interrupting their workday.