I have been making some table structure changes in the SQL DB. I added a new field to one of the SQL tables (tblDevleoper), clicked the 'Save' icon and the revision was saved.
I tried to revise another table (tblProperty_LandFile_Hist
ory) in the DB but when I clicked the 'Save' I got the screen below.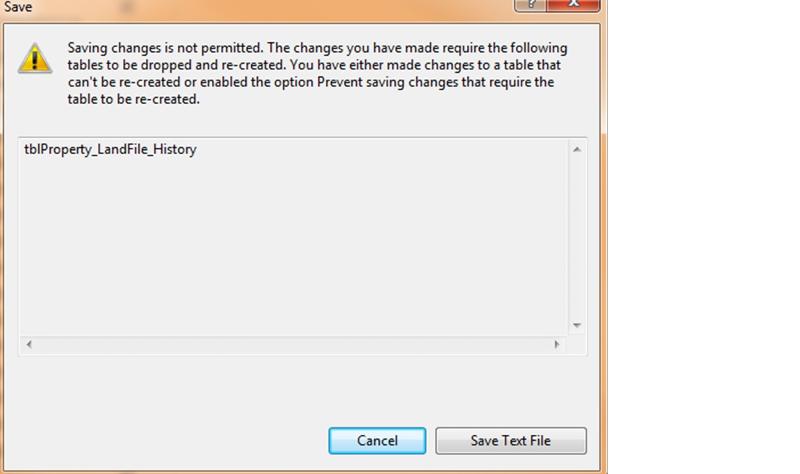 Why am I seeing the message on this table but not the other table?
In case it is pertinent, tblDevleoper only has three fields and about 10 records. tblProperty_LandFile_Histo
ry' has about 50 fields and contains over 10 million records.