My graph needs a bit of help, but first the most obvious errors...
(Excel file below)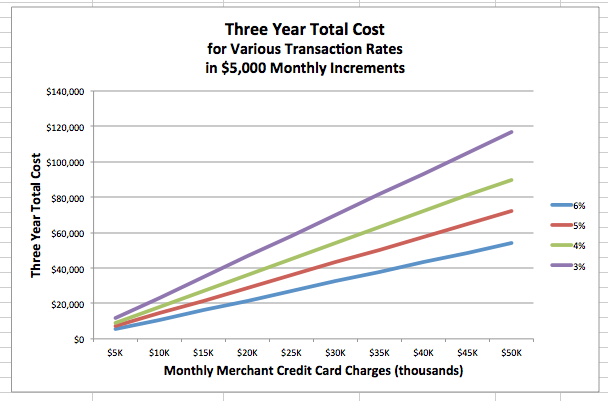 1) the colors for the legend on the right side are in the wrong order. Any idea why?
2) The X-Axis shows correct prices, but I would like them on the hash marks
then, the questions that are about taste.
This is a graph for non-technical people. How does it look?
ThreeYearCosts.xlsx
I think my title is klutsy
Is this better?
Three Year TotalCost
for Four Different Transaction Rates
in $5,000 Monthly Increments
And how about the X-Axis title?
If this can not be very clear for the Experts on EE, it will be very confusing for the target audience.
Thanks.
Here is the Excel file
ThreeYearCosts.xlsx