I have an Excel spreadsheet , a sample of it is shown below.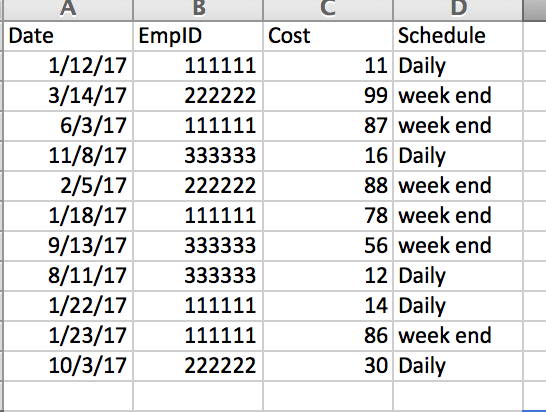 I would like to have each EmpID in a separate worksheet that will display
Date by older date on top row
EmpID
Cost
I do not need it to display Daily .. I need just Week End
that would be perfect if I can have a Chart (Histogram) added on each worksheet of the EmpID, based on Cost for each Date (older date first on the left).
it will display how the cost of each EmpID has fluctuated from 01/2017 going forward to more recent day.
I wonder if there is a script that can accomplish this ?
Thank you very much