First of all let me say that I am new at the PERC.
I have a PowerEdge r720 which currently have 5 900GB hard drive installed.
I've also have an ESXi vers 5.1 and a VMware vSphere Client vers 5.5.
If I'm correct, I have one VD with a total of 1675.50 GB of total storage. Now sure why it's only reading 1675,50 GB, but I'm sure that can be explained.
However, I want to add two new hard drives and am not sure how to make it available to my VMware Environment.
I've attached a screen print of my current PERC setup.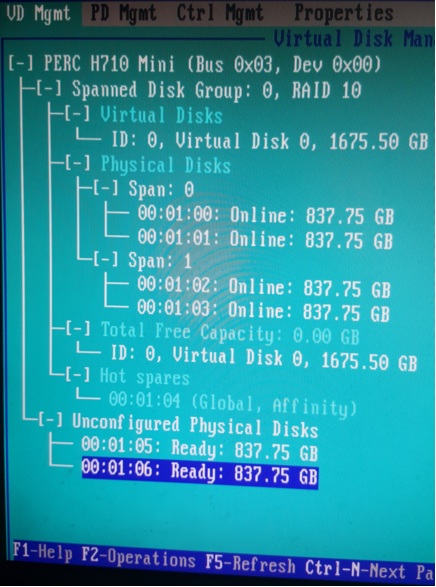 Thanks in advance for all your help.