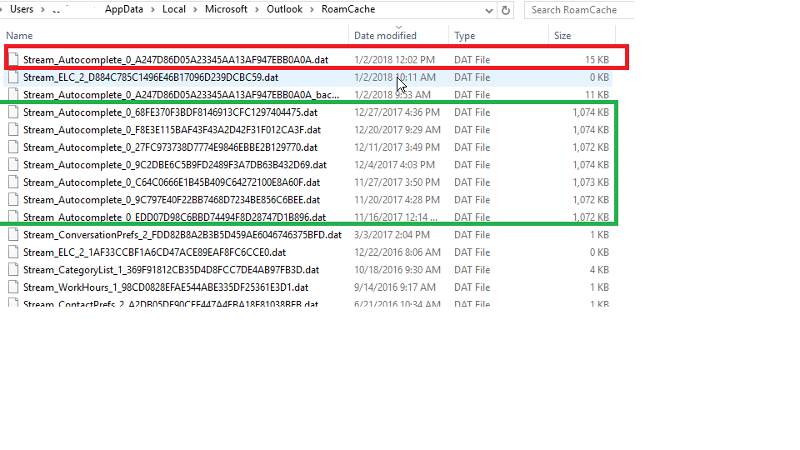 Hi,
I have an user whose Outlook client (connected to Exchange 2010) stopped populating email addresses automatically, all of a sudden today.
The user said it used to work until last week. When I checked RoamCache folder on this user's computer this morning, I saw several Autocomplete files with 1,074KB in size. It is strange that there are multiple Autocomplete files with the same size. Usually there should be one for each Outlook profile.
I understand that Outlook 2010 has a limit of 1,000 entries in Autocomplete file?
What is my solution here?
Thanks.