Hi experts,
I'm did the basic angular example at this link.
https://angular.io/guide/quickstart
So I installed node 8.9.3 and npm.
In my windows 10 command prompt after i installed node and npm...
if I type the following
>node --version
I get this: v8.9.3
if I type the following
>npm --version
I get this 5.5.1
So then using angular cli I created the angular example from the link above.
After I created the example in the link above, my directory looks like this:

So when I serve the project using this command
>ng serve --open
The app runs fine and looks like this when the browser launches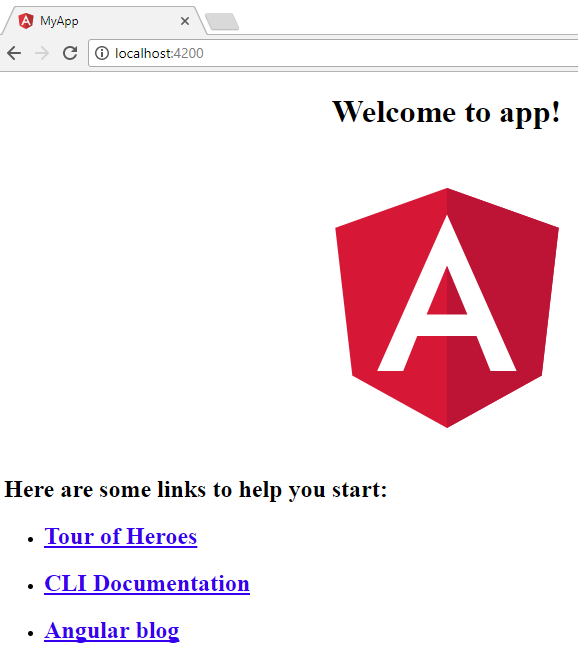 After I ran the app, then in the command prompt I typed in this command to see the angular CLI version:
> ng --version
When I run that command I get this: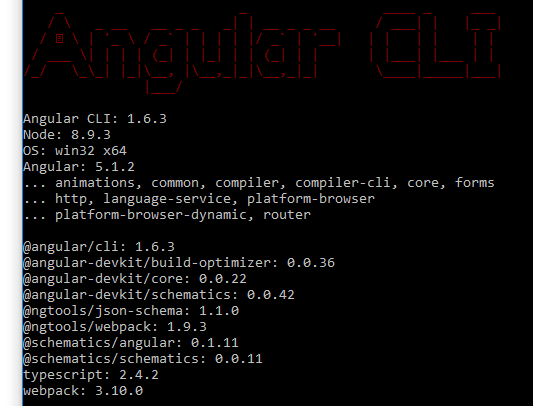 So I'm assuming the sample project I just created above is an Angular 5.1.2 project.
When creating the project with Angular CLI,
is there a command that lets you input whether you want to create an Angular 2 project or Angular 4 project or Angular 5 project?