Starting yesterday evening, I'm frequently seeing the following message. Seems to occur when opening/working with Chrome.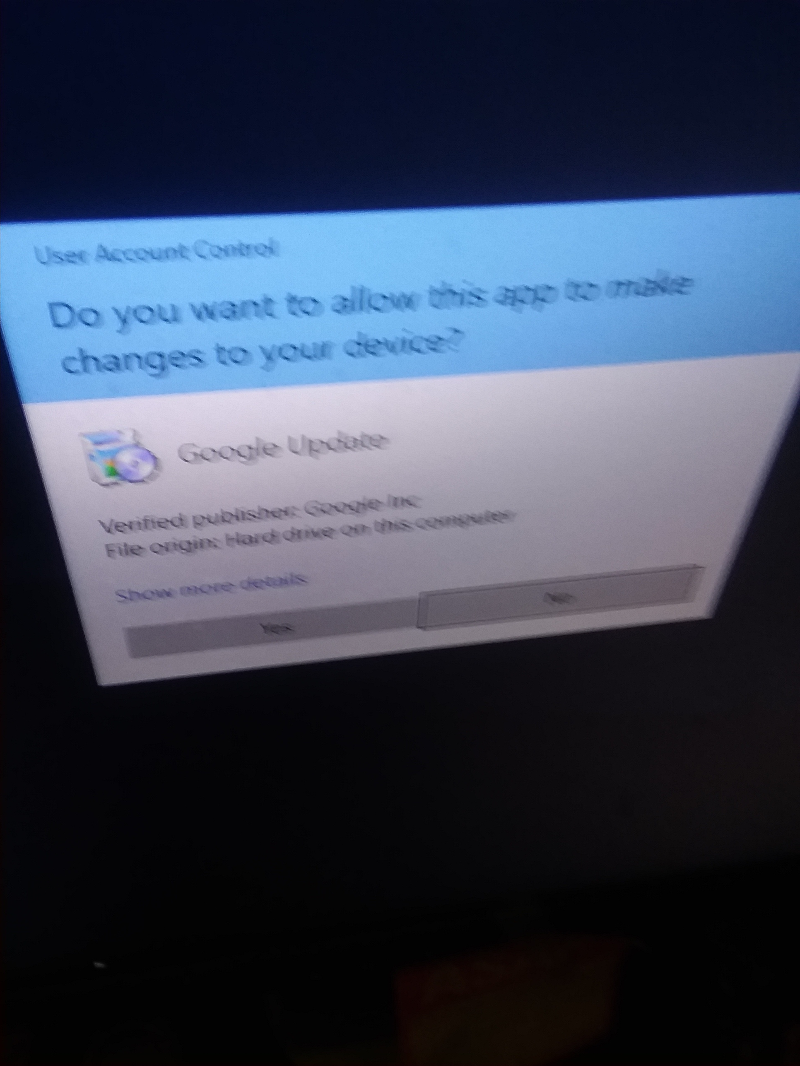 When I click to show details, i see: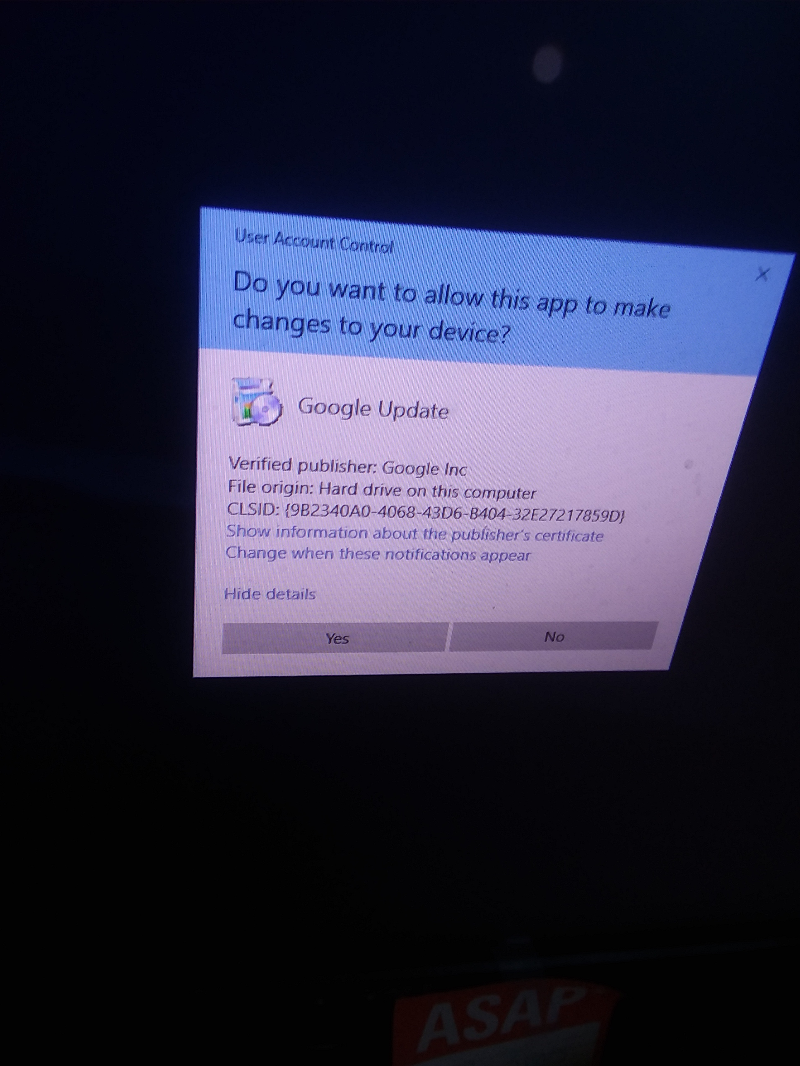 These msgs persist even after restarting.
How can I tell if this thing is a legitimate Google update, or a virus/malware?
How can I turn off this notification?
Additional info. (May or may not be relevant):
1. My machine restarted overnight without my asking for a reboot.
2. When I first stated up this morning, I saw a msg that my snipping tool was not functional....including something about contacting my system administrator. That issue resolved on its own.
3. While not actively working in Chrome, I saw it (on its own) navigate to my default page (page that comes up when I start it. Not sure if this behavior was a delayed start, or something else.
Thanks.