Hello expert,
Working on a pivot table in Excel.
Need to make Allens (my) pivot table the same as Chris pivot table.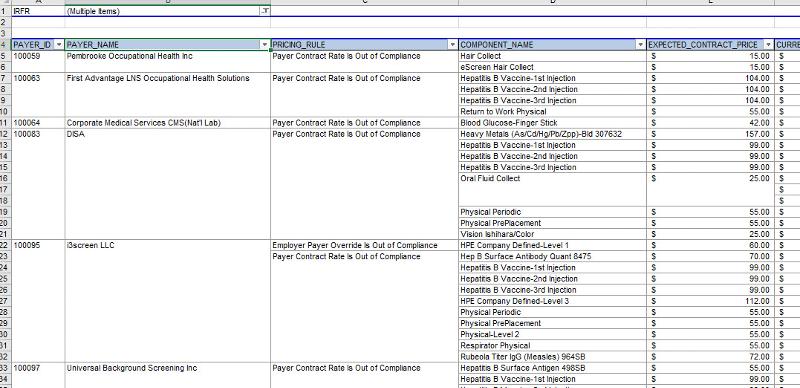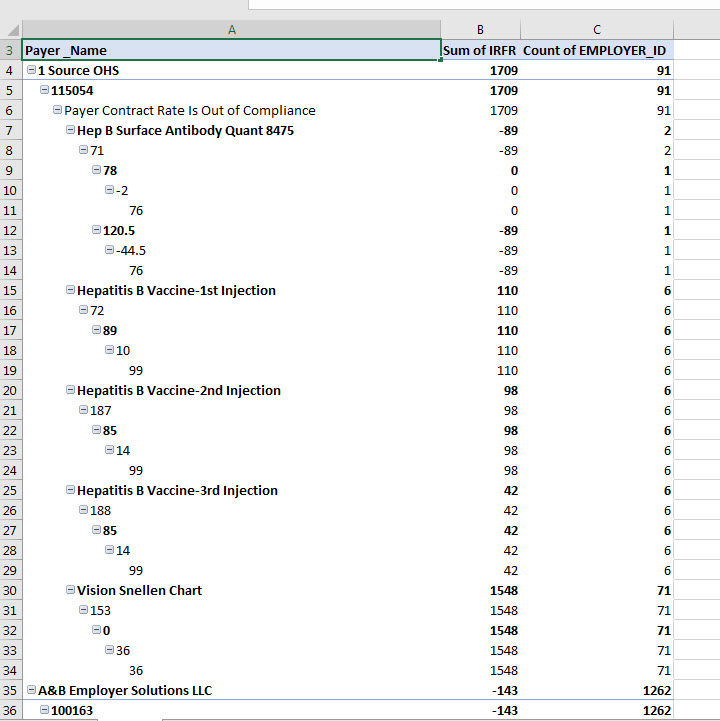 In Chris file the PAYER_NAME, PAYER_ID, PRICING_RULE, COMPONENT_NAME, et.al
are columns with the values listed under the field or column name.
In Allen file the values are indented and the column names do not appear.
How can I get the Column Names to appear with values underneath as shown is Chris file.?
If unable to tell deductively the Allen file attached herewith.
Thanks.
Allen in Dallas
PayerContractPricingAudit-v05-20180.xlsx