Is it related to the fact that we do not know any rule regarding their distribution to date?
For example we have generated
lists of several billion Consecutive Prime Numbers
and it turns out that there does not seem to be a rule regarding the gaps between each number or at least not on an acceptable human scale .. ... .....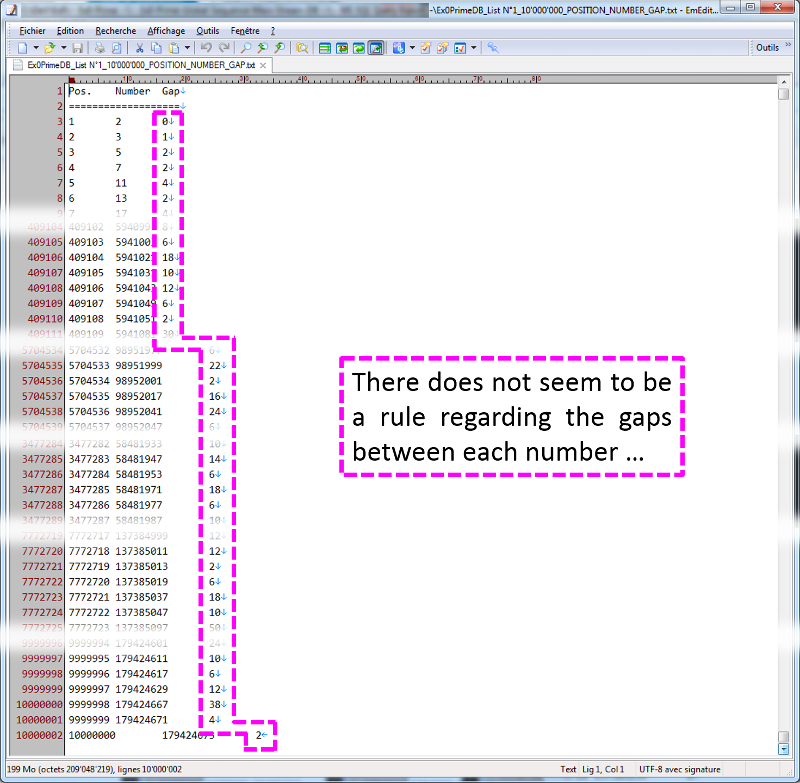 Here you can download 2 of our small generated lists,
the first one containing the first 10'000'000
and
the second one containing the first 100'000'000 consecutive Prime Numbers
all listed in the correct order with their exact positions, as well as the gap between each number.
Are there any available very long and detailled lists of Large Prime Numbers that allow for larger-scale analysis of the gaps between numbers ?
Or is there a mathematical rule to quantify those number gap or to know their emerging sequence?
Thank you in advance for your answers .. ... .....
Regards