Published some critical updates from SCUP.
SCCM synchronized the updates but I can't download them.
Looking in the update properties in SCCM, the content location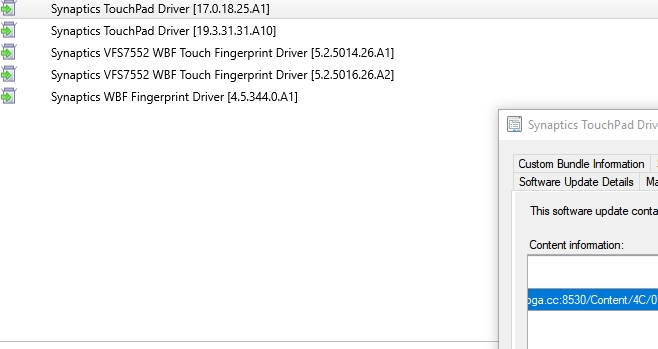 points to a folder that doesn't exist

. - explains why I can't download.
I just did a SCUP publish with another new update and the proper folder was created

. - and I could download.
If I try to republish the first updates from SCUP, it says the the updates were already published and I can't re-publish them.

1. What would have caused this?
2. Can I delete the updates in SCCM and re-publish them from SCUP. -Could I delete the folders in WSUSContent?
3. How do I re-publish them with the correct folder and name?
..or if I'm asking the wrong questions - how do I get these updates to publish, sync, and download properly
If I couldn't publish now, I'd think there was something wrong with my setup. It only affected the 4 critical driver updates that I need to push asap.
These are kind of critical, so I don't want to experiment by deleting folders willy-nilly.
Thanks