I purchased and installed two 2 Terrabyte Disks, for a Windows 7 Pro computer.
In the Disk Manager they show up as per the attached .jpg called 'DiskManagement1.jpg', which provides access the several drives that 1 approximately 1.00 GB and are called E:, G:, H: and J: while what is important is Disks F: and I:
This in turn shows up under "Computer" as per the.jpg called Diskmanagement2.jpg
Is there any way to make E:, G:, H: and J: NOT SHOW UP under "Computer" ?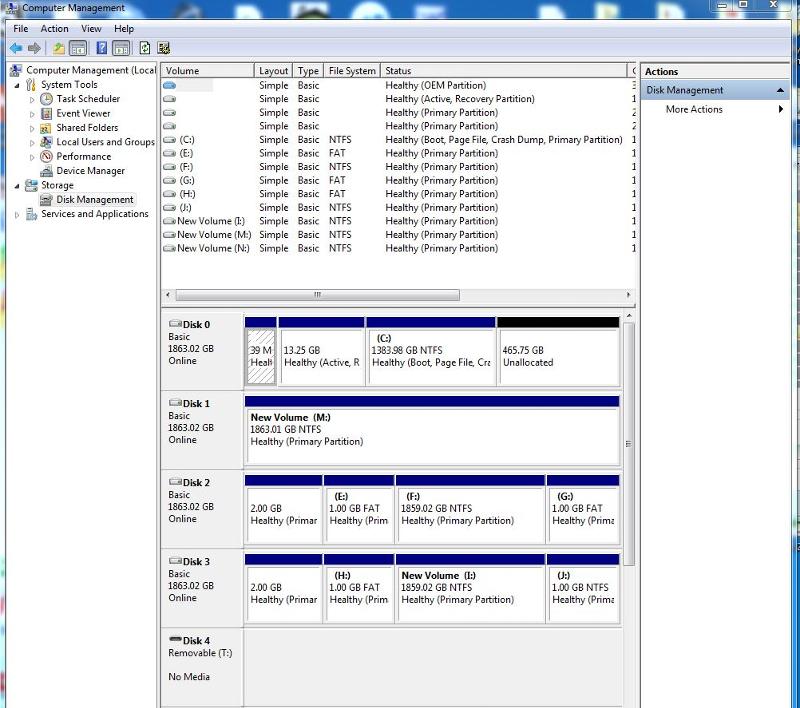 Help, as always is appreciated.
Biggles