Hi,
I need your help with an excel formula that would retrieve the column letter from another sheet inside the same workbook that have specific header name.
Let me explain;
In the workbook, i have 2 sheets:
Test1
and
Dbase
.
Sheet
Test1
will have headers that could start at any rows. In below case, the header are at row 4.

Then I have the
Dbase
sheet that will have the same header names in column B, I will tell also the sheet name that I want to pull the column letter from in column D, and also the Row headers in column E where the headers are positioned in the sheet from the column D.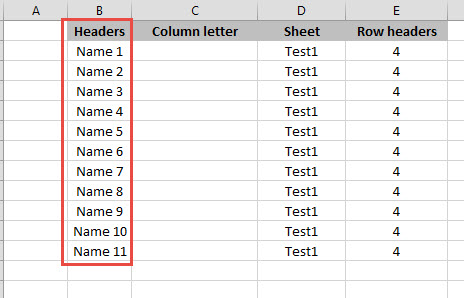 Now, I want to have a formula in column C that will pull the column letters for each headers.
The result will look like this: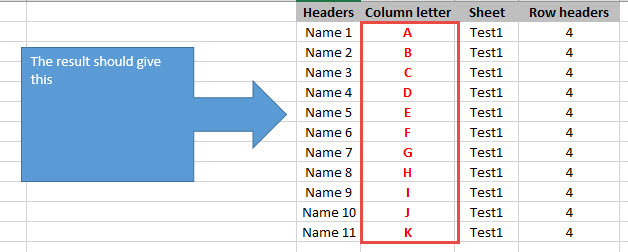 I have some formulas like : SUBSTITUTE(ADDRESS(1,COLUM
N(),4,"1",
"") and also UPPER(CHAR(COLUMN()+96)), but this is only applicable when retrieving from the same sheet.
How can I do this?
Thank you for your help.
find-column-letters-from-another-sh.xlsx