We offer a recycling service and all our customers receive their pick up dates by email once they sign up for a contract.
The data is saved in a worksheet ("RecyclingTax").
I have been asked to display the current week's pickup in a separate worksheet. Obviously, this is a task for the advanced filter.
I do have difficulties making it work. Maybe it is because of the way I put in the criterias?
What is the correct procedure to make it work?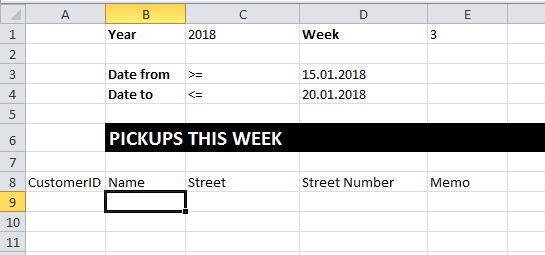 The only reference to a customer in the "RecyclingTaxi" sheet is the customer ID.
I would have to use a VLOOKUP or similar to get the customer's address as well.
Is it possible to put the filtered data into a table/listobject and then make use of the VLOOKUP?

Thanks for helping me make the advanced filter work.
sample.xlsm