I created a simple 5 table db on FMP
Scopesheets
Ceiling
Walls
Flooring
Cabinets
right now I only have scopesheets with a relationship to ceiling.
this is the relastionship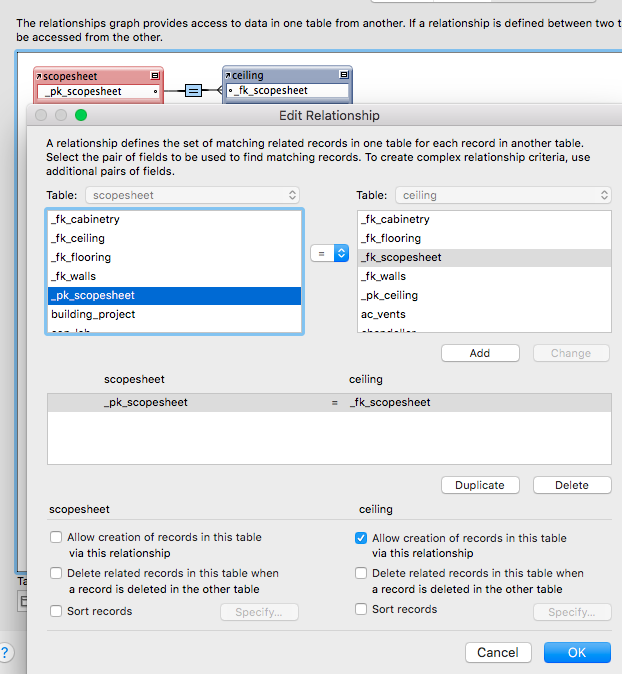 I can start to input info without any problems.
I can input notes, with the time and date stamps without any problem.
But if I delete all of the notes it clears all the check boxes...
Very crazy, cant understand why it's doing this...
Can someone please help me to how to fix this and why it is happening so that I don't make this mistake again.
Respectfuly
J.Pineiro
data-inout.png
Screen-Shot-2018-01-15-at-4.05.23-PM.png