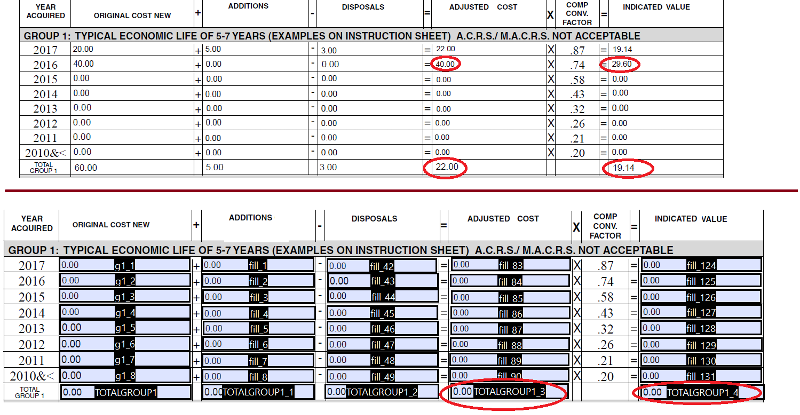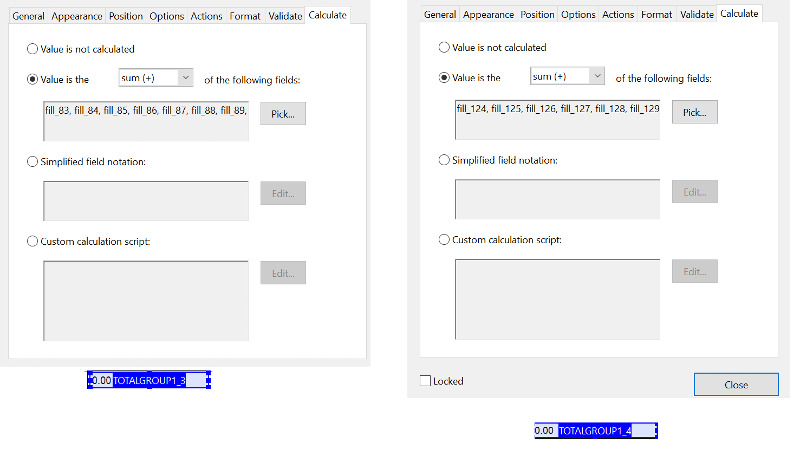 Team,
I am stumped and hope I can get some clues on how to resolve this.
I have PDF Acrobat form that does calculations across rows horizontally and vertically.
Please see attached screenshots.
On the first screenshot, there are two columns of concern, the
ADJUSTED COST
column and the
INDICATED VALUE
column.
Notice the values circled in red.
The first value entered does not show TOTAL at the bottom of the page. However, when you enter another value, then the first value entered is displayed but latest value does not show.
In other words, prior value entered is displayed but the current value is ignored.
Does anyone know why this is happening?
Unfortunately, I am not versed at all in Adobe Acrobat built in calculations.
Below that is the form field name.
Then the second screenshot shows the fields that are calculated and the form field TOTAL.
Any ideas how to fix this?
Sorry if my explanation is not very articulate. I will be glad to provide further clarity.
Thanks a  lot in advance.