Dear Sirs,
I am very new with Network .I have several problems above my Network Plan: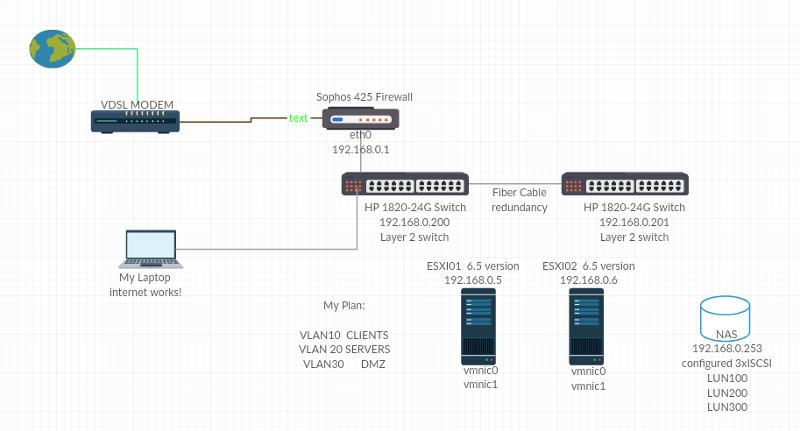 1.i do not know which Network cable to which port.
2.Vlan create problem,i think i need TRUNK too,but several attemt no succes:(
3.vswitch how to
4.ISCSI connection to ESXI , This my big problem at the moment . Do i need to use different IP  subnet for ISCSI ? do i need to connect VLAN ISCSI the same portgroup where is all my VMs(VM Network) or do i need to create VM Network 2 ? if yes how connect my VMs on VM Network 2 to VM Network ?
why i ask that ? because i did a test .
1. Created a Domain Controller vm on VM NETWORK.
2.I created a windows 10 client on VM NETWORK 2 .unfortunatlly window 10 client cant ping to Domain controller.
for now all my problems.
Thank you so much for your help and ideas
My Best Regards