Hi everyone, i was connected to a VPN for a few days and everything works fine. But yesterday, from overnight, the client Junos Pulse Secure starts giving me the error 1329 while i was trying to reach a connection to the server.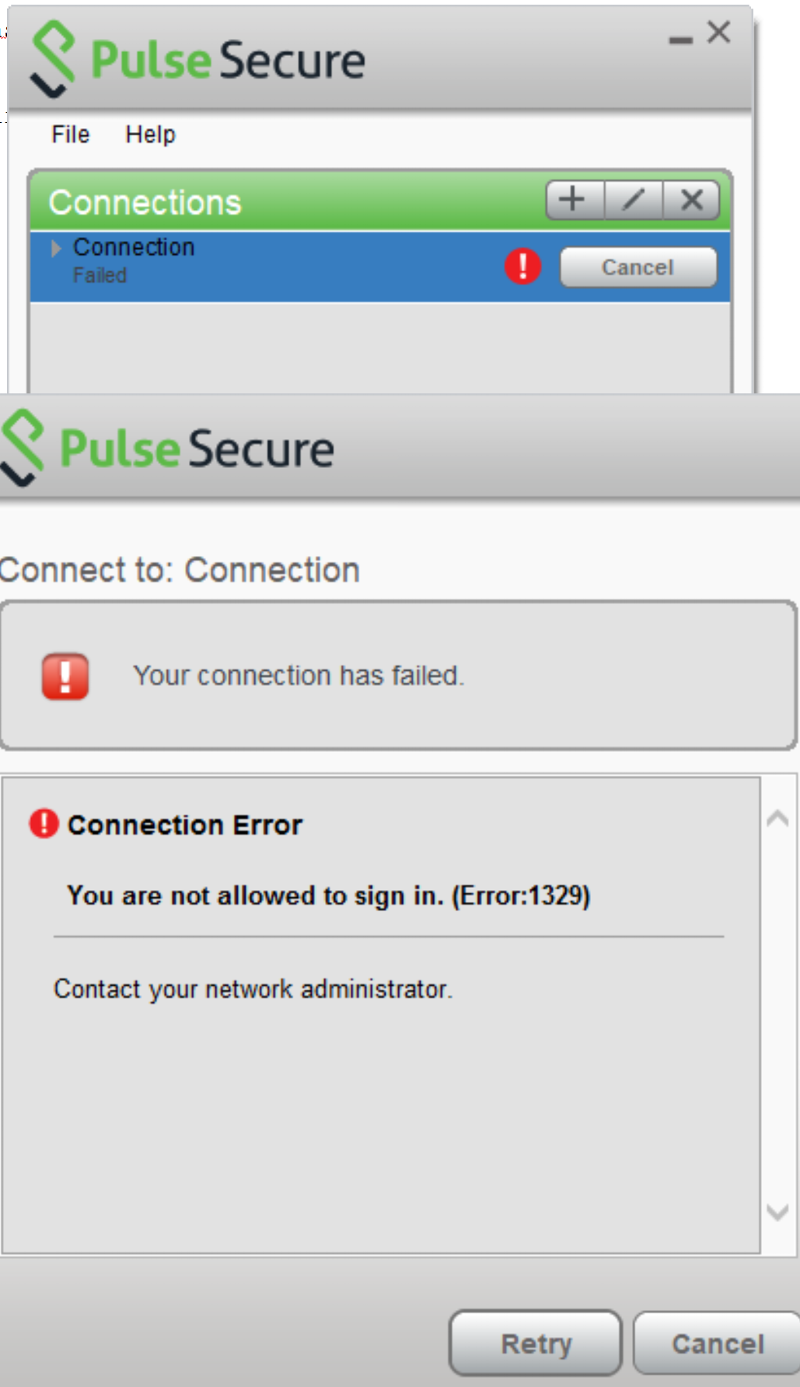 I work with this VPN in different computers but it just throw me that error in this one ( which, by the way, is the last one i start using).
I'll be grateful if anyone can bring me some light over this.
Thanks
Untitled.png